23910 Village Drive. Richland, Missouri 65556

Phone:
(417) 453-6601

&nbsp
GSD@Waldenhaus.com
"Excellence in German Shepherd Temperament is our Specialty and our Breeding Standard for Over 30 Years"

A picture is worth a thousand words when we are answering the question:
"How are your German Shepherds with young children?"
Click here view a gallery of full size pictures of our German Shepherds with young children.

10 week old puppies are current on all vaccinations, covered under our extensive Guarantee and are SHIPPED FREE of any charge (after they are selected by you, from a video), including a new airline approved airline crate, complete air fare and associated taxes, misc. charges, etc., comprehensive flight insurance coverage, Veterinarian FAA required health certificate and check-up, all airline reservations and connections set-up by us and free delivery to the departing airport - free shipping to your closest major airport, any where within North America. The only responsibility you have is to pick-up your pup at the airport and start enjoying the best present you ever got for yourselves and for your families additional feelings of security.

We would like to thank everyone who gave one of our Waldenhaus puppies an exceptional home this past Spring!
At the moment we are booking reservations for late 2017, early 2018 litters.
We hope everyone has a fun and safe summer!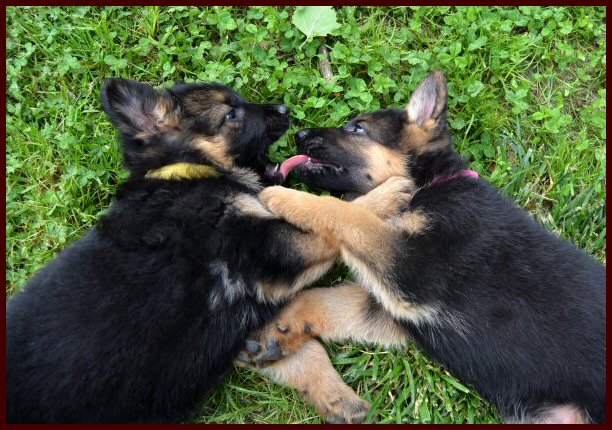 Puppy selection is first come, first serve in the order the deposits are taken. A deposit to hold your place in the picking order is $500, (please see our deposit policy for more information)

Our Puppies are priced at $3500, this price includes all shipping costs, ie. airfare, crate, veterinarian health certificate to your closest large airport in N. America.
All of our puppies are covered by our extensive health warranty, which includes full AKC registration and full ownership and guaranteed to OFA certify clear on hips, elbows and DM.
We place all of our puppies with the AKC puppy protection package, which includes microchip and AKC registration in your name at time of sale as well as many other great perks with this program.

Contact us at GSD@waldenhaus.com for more information and updates!