23910 Village Drive. Richland, Missouri 65556

Phone:
(417) 453-6601

&nbsp
GSD@Waldenhaus.com
"Excellence in German Shepherd Temperament is our Specialty and our Breeding Standard for Over 30 Years"

---
About Dasty Kaizen
"a" normal hips - "a" Normal Elbows OFA Certifed DM normal GS-DM7100/33M-PI SV # SZ2308516 AKC# DN49715501

Introducing our new W. German import stud dog!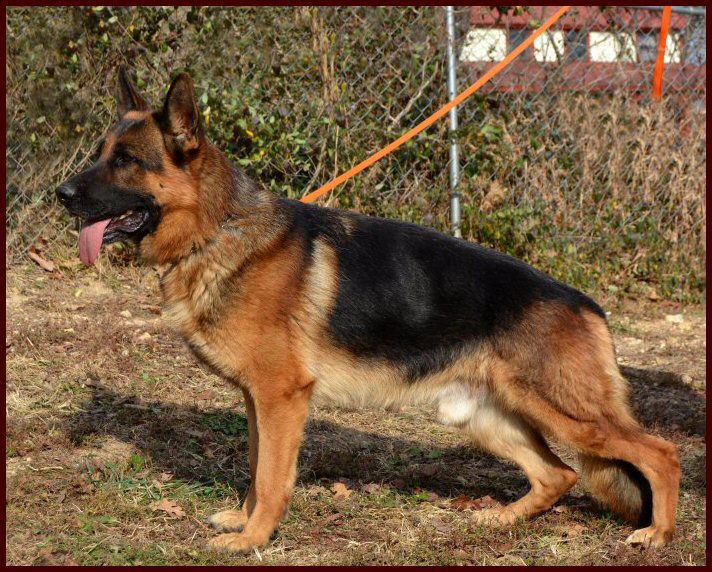 Pictured at 3 years old, fall 2017!

We take great care when we introduce new blood into our breeding program. Dasty is everything we could ever want for the next step in our breeding program! He is a large, very sound minded, stunning deep black and red male, with the IDEAL disposition for an all around, family companion dog. He has beautiful movement, loves to play, super willing to please and good natured to everyone he meets.

Dasty's pedigree is a who's who of the top VA sires out of Germany. Beautiful type and solid health and temperament is behind this exceptional stud.

Dasty has "a" Normal hips, Elbows and is DM certified "normal", meaning he does not carry a copy of the gene responsible for causing the genetic disorder, Degenerative Myelopathy.

We are looking forward to watching his pups mature!


Click here for Dasty's pedigree.